Drawing Your Best Photo
I will paint your best photo especially for you!
1. Choose your best pic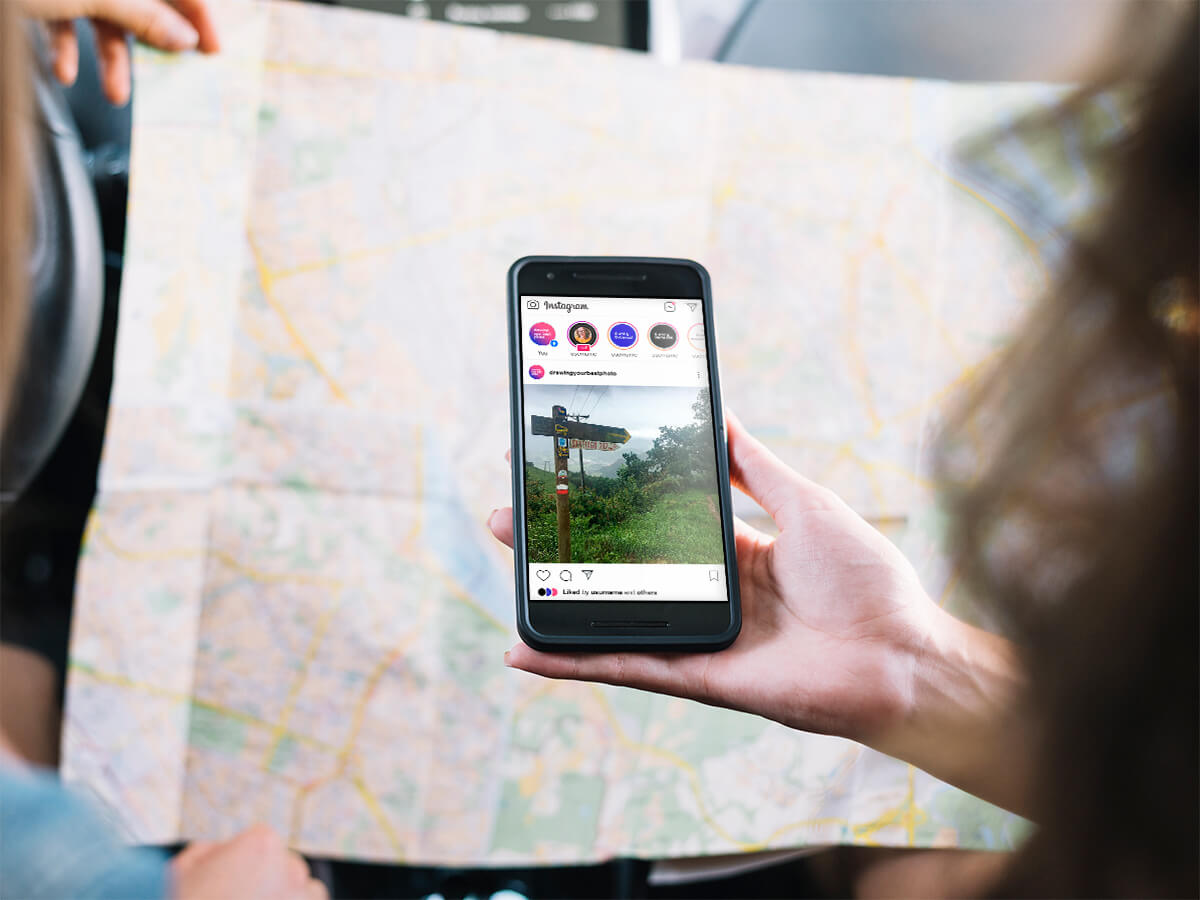 Choose your favorite photo from social media and send the link to: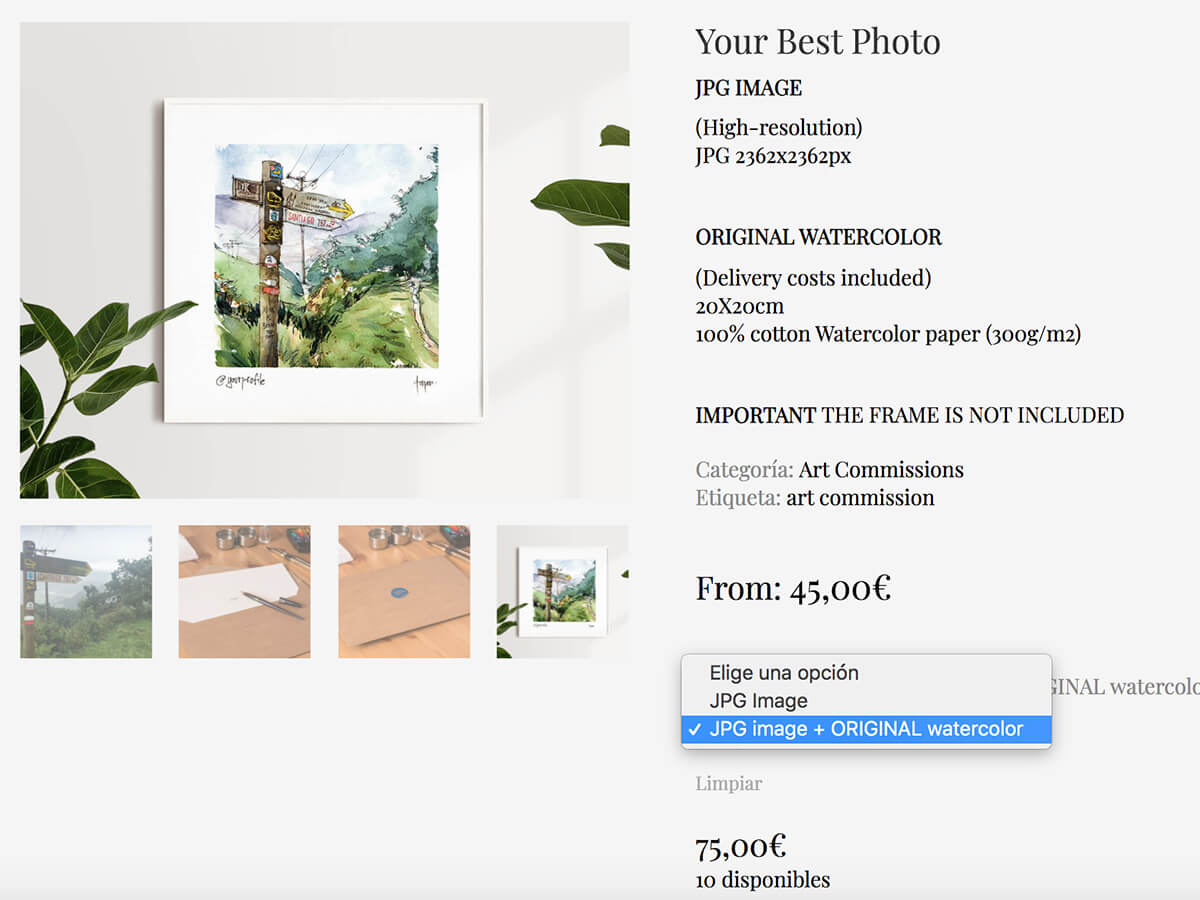 Place an order and choose one of the following options:
– JPG image (high resolution ready to print);
– JPG image + the ORIGINAL watercolor delivered to your address (free shipping).
3. Get your watercolor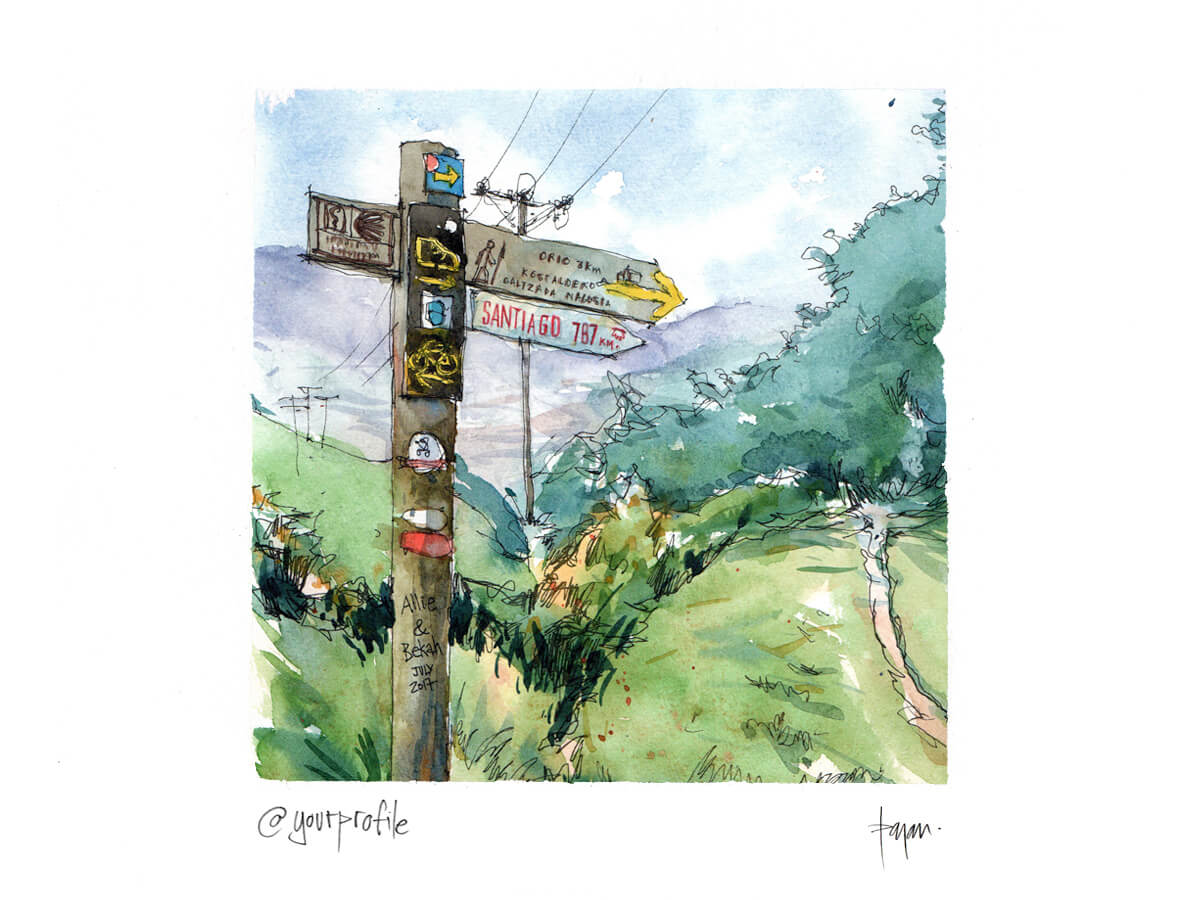 In one week approximately, you'll receive your JPG image by email.

If you have chosen the JPG image + the ORIGINAL watercolor, you'll receive it at your home address in one week + shipping time.
CUSTOM WATERCOLOR?
I also make Custom Watercolors if you need more specific requirements.
(Limited Edition Prints for Company gifts, invitations for Weddings, etc.)
Write me at hello@drawingontheroad.com and I'd love to send you a quote
for any other specific requests.